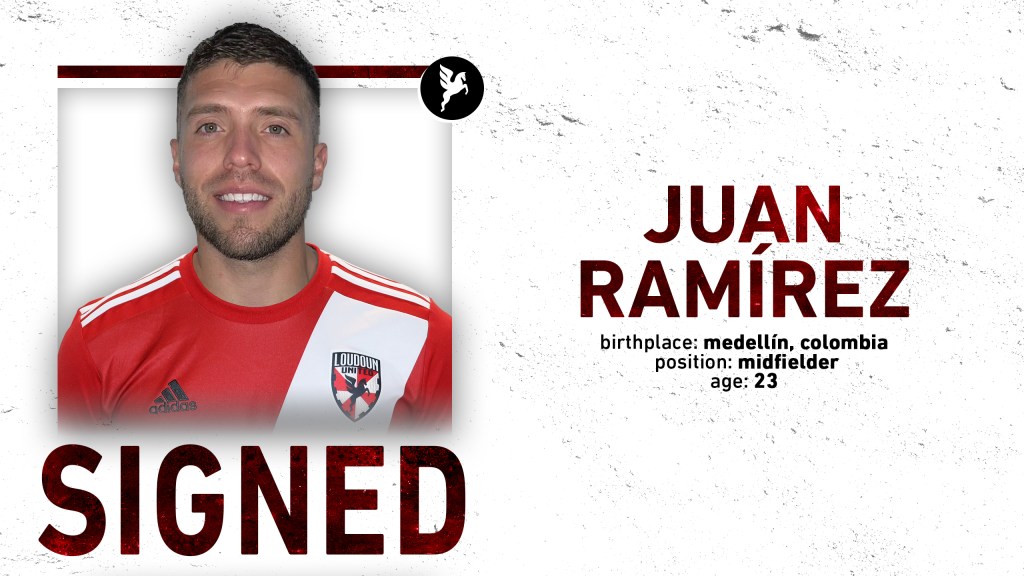 Leesburg, VA. (December 23, 2022) – Loudoun United FC announced today the acquisition of midfielder Juan Daniel Ramírez. 
"Juan [Ramirez] is a local player who has had tremendous experience playing abroad," Ryan Martin, Loudoun United FC Head Coach, said. "He is a smart driven player, who we think can add quality to the group in 2023. His mentality is second to none and after training with us in 2022, we are excited for his addition."
Juan Daniel Ramírez started his youth career in the DMV, playing for Bethesda Academy. The midfielder had stints with the US Youth National Team from U13 to U16.
Ramírez went on to play with D.C. United Academy at the age of 18 before starting his international career. The D.C. United product most recently spent time with Spanish sides, Agrupación Deportiva Alcorcón and C.F. Fuenlabrada.
Following high school, Ramírez played for world renowned Colombian side, Envigado FC.
Player: Juan Ramirez
Position: Midfielder
Birthdate: 1/24/1998
Age: 23
Birthplace: Medellín, Colombia
Height: 5'9"
Status: Domestic