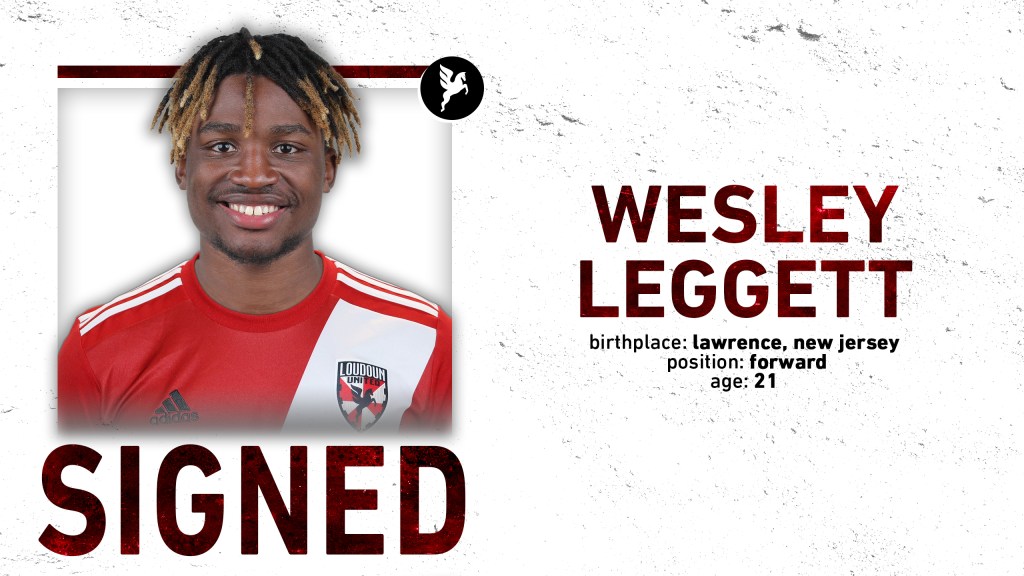 Leesburg, VA. (January 10, 2023) – Loudoun United FC announced today the acquisition of Forward Wesley Leggett.
"We're excited to welcome Wesley [Leggett] to Loudoun," Ryan Martin, Loudoun United FC Head Coach, said. "He trained with us over the summer and was extremely impressive with his movement and ability to press. Wesley is a very athletic striker who comes from a top program in St. John's."
Leggett attended St. John's University, where he appeared in all 20 matches (four starts) in the 2021 season. The five-foot-nine-inch forward tallied three goals, including one game winner and one assist, helping the Red Storm reach the NCAA Tournament Second Round.
Prior to St. John's, Leggett attended the University of Connecticut. In his freshman season, the forward made six appearances for the Huskies. He made his collegiate debut against Memphis on Oct. 21, 2019.
The New Jersey native graduated from Princeton Day school and played four seasons for Match Fit Academy, tallying 21 goals and five assists as a senior after posting 20 goals and four assists as a junior.
Player: Wesley Leggett
Position: Forward
Birthdate: March 16, 2001
Age: 21
Birthplace: Lawrence, New Jersey
Height: 5'9"
Status: Domestic