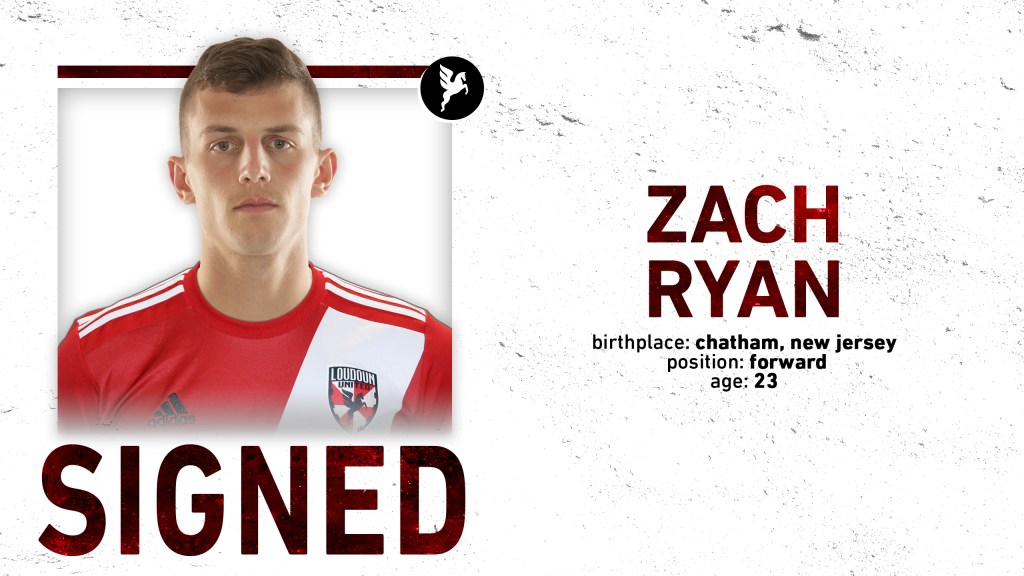 Leesburg, VA. (January 14, 2023) – Loudoun United FC announced today the acquisition of forward Zach Ryan.
"We are excited to welcome Zach [Ryan] to Loudoun United and believe he will be a key player for us in 2023." Ryan Martin, Loudoun United FC Head Coach, said. "He is a very talented attacker, who is clinical in front of goal and around the box. He makes dangerous runs in behind the backline and creates numerous chances from his pressing."
Ryan joins the Red-and-White after spending the 2022 season with New York Red Bulls. The New York Red Bulls Homegrown made his MLS debut against Toronto FC on Mar. 5, 2022. The 6'1" forward played in two Open Cup matches, including a victory against D.C. United where he recorded his first career Open Cup goal.
The versatile forward started in 12 matches for USL affiliate, New York Red Bulls II. Ryan made his USL Championship debut against Loudoun United FC on Mar. 19, 2022.
Prior to this, Ryan was a four-year letterman at Stanford University. The forward made 73 appearances (67 starts), recording 31 goals and 13 assists over his collegiate career. Ryan helped the Cardinals become PAC-12 Champions in 2018 and 2020. The New Jersey native was named to All-PAC 12 First Team and earned All PAC-12 First Team honors in 2020.
Ryan joined Red Bulls Academy from 2013 to 2017. In his final two years with the Academy, he scored 20 goals in 38 appearances, helping Red Bulls Academy teams win three Northeast Division Championships in 2013, 2014 and 2015.
Player: Zachary Ryan
Position: Forward
Birthdate: 1/14/1999
Age: 23
Birthplace: Chatham, New Jersey
Height: 6'1"
Status: Domestic