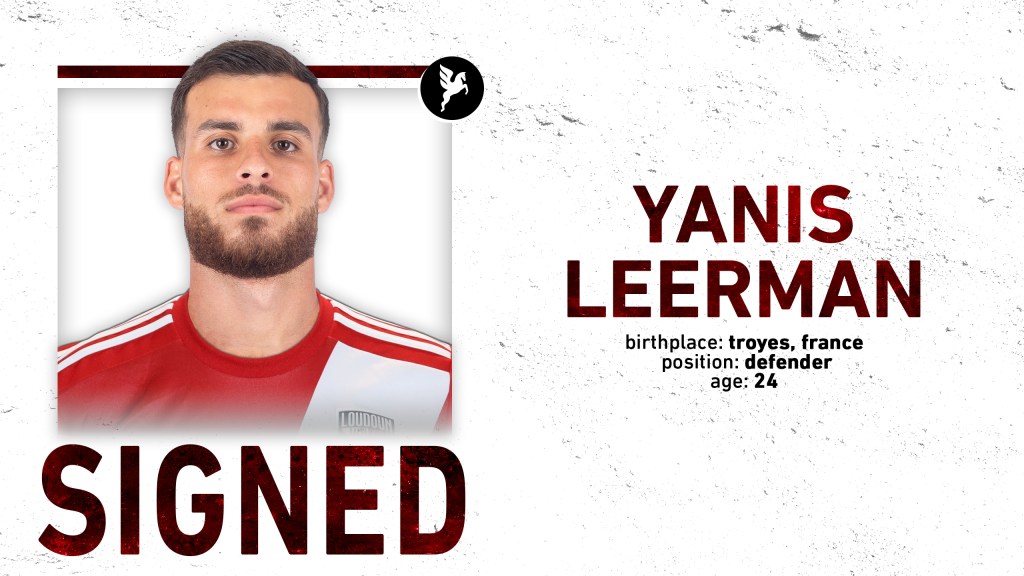 Leesburg, VA. (January 18, 2022) – Loudoun United FC announced today the acquisition of defender Yanis Leerman.
"Yanis [Leerman] is an extremely competitive and aggressive centerback, who will add a lot to our defensive unit," Ryan Martin, Loudoun United FC Head Coach, said. "He proved himself as an integral player this past season as he led Pittsburgh to the NCAA Final Four. He has great size and athleticism. We have no doubt that Yanis will help lead the backline and our team in becoming a top defensive squad."
Leerman was selected 85th overall in the 2022 MLS SuperDraft by the Chicago Fire. The six-foot-two-inch defender played for the University of Central Florida's men's soccer team from 2018 to 2021. In 2018, the centerback started in all 16 matches, totaling 1460 minutes and was named to the Third Team All-East Region. He notched his first career assist against Tulsa on Oct. 6.
In 2019, Leerman started in 16 matches while playing a total of 1,495 minutes. He was named to First Team All-East Region, First Team All-AAC and TopDrawer Soccer's Best XI Second Team.
Following his junior year, Leerman was named to the United Soccer Coaches Second Team All-American squad and earned First Team All-AAC honors for the second time. As a senior, Leerman started in 17 matches, recording one goal and three assists. He scored his first goal of his collegiate career in the AAC semifinals against Memphis on Nov. 10, 2021, in a 6-0 victory.
Following his undergraduate career at UCF, Leerman attended the University of Pittsburgh as a Graduate student and appeared in 12 matches.
Player: Yanis Leerman
Position: Defender
Birthdate: 06/15/1998
Age: 24
Birthplace: Troyes, France
Height: 6'2"
Status: International