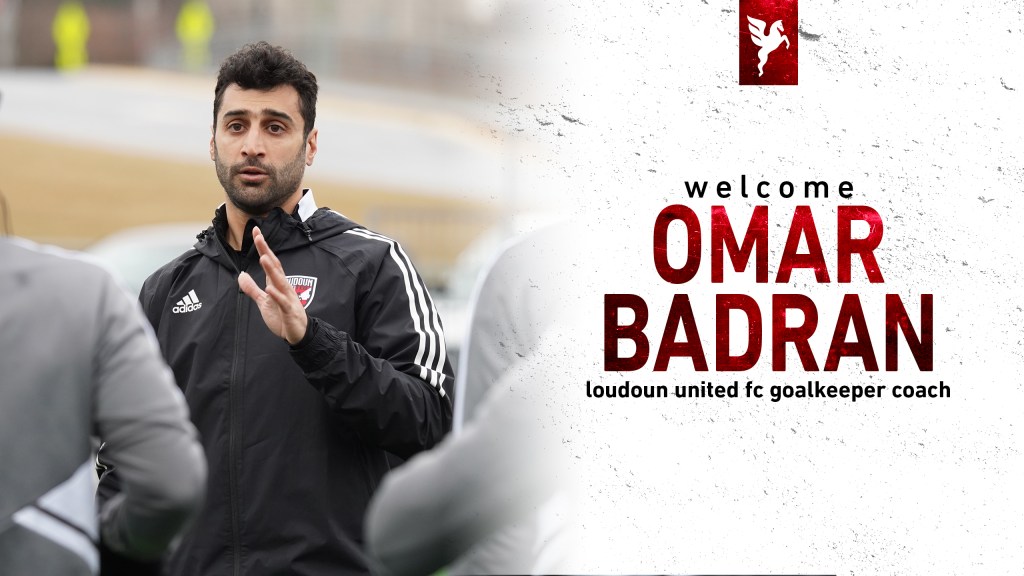 LEESBURG, VA. (Feb. 9, 2023) – Loudoun United FC has hired Omar Badran as its newest goalkeeper coach, the club announced today.
"Omar is a tremendous addition to the coaching staff. He has been successful at every level he has been at," Ryan Martin, Head Coach of Loudoun United FC, said. "He is a true student of the game and is incredibly passionate about every as aspect of the sport. We are excited to welcome Omar to Loudoun United."
After a seven-year professional career in England, Norway, Italy and Saudi Arabia, Badran received his Advanced National Goalkeeping diploma in 2019 while coaching at Stumptown Athletic and UNC Charlotte.
The Saudi received his undergraduate degree in Coaching and Sports Development in 2013. He went on to receive his Masters in Sports Management in 2018 and his second Masters in Executive Coaching in 2022. The 32-year-old earned his USSF B license in 2020. 
"I can't wait to get started with the team and specifically the goalkeepers," Omar Badran said. "We have a great technical staff that I'm grateful to work with. I was once taught that you are only as effective as your partnerships, and I can't wait to transmit that message to our goalkeepers this upcoming season."
Badran joins assistant coaches GR Cannon and Mattar M'Boge to round out the technical staff.