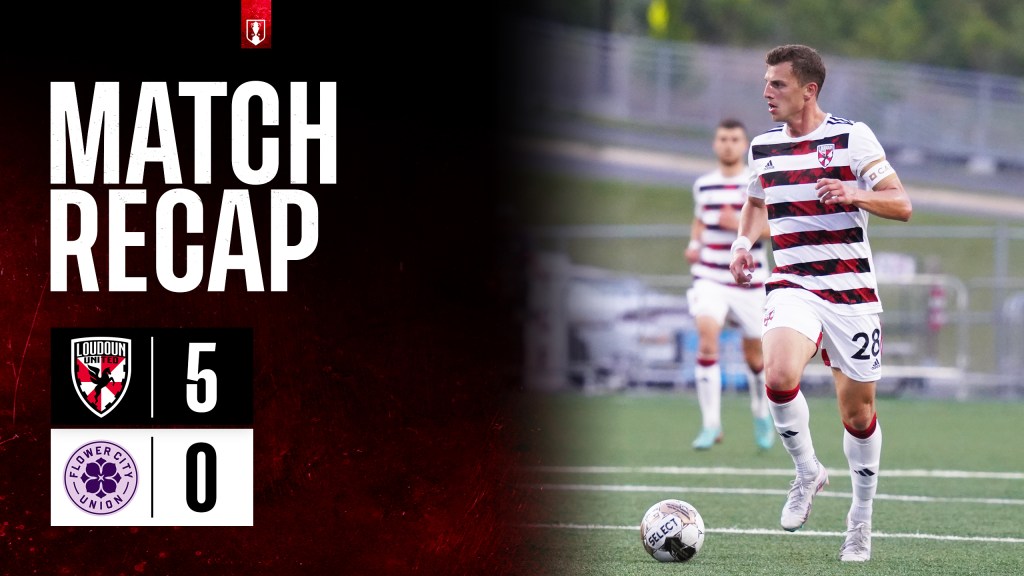 Open Cup Recap | #LDNvFCU
Loudoun United are through to the Round of 32 following a 5-0 thrashing of Flower City Union. Tommy Williamson opened the scoring just six minutes into the match. Panos Armenakas claimed the assist, putting the ball on the doorstep for Williamson to tap in the goal.
Williamson completed his brace in the 35th minute. Kalil Elmedkhar recorded his third assist of the season.
Forward Zach Ryan recorded his seventh goal in all competitions in the 40th minute. Gaoussou Samaké recorded his first assist of the season.
Abdoul Zanne wasted no time, subbing on in the 45th minute and scoring in the 49th minute.
Kalil Elmedkhar joined the fun in the 62nd minute, following a well-saved shot and putting it home to make it 5-0.
Loudoun United FC travels to Phoenix Rising for a USL matchup on Saturday at 9:30 P.M. ET. The match is available to stream on ESPN+.