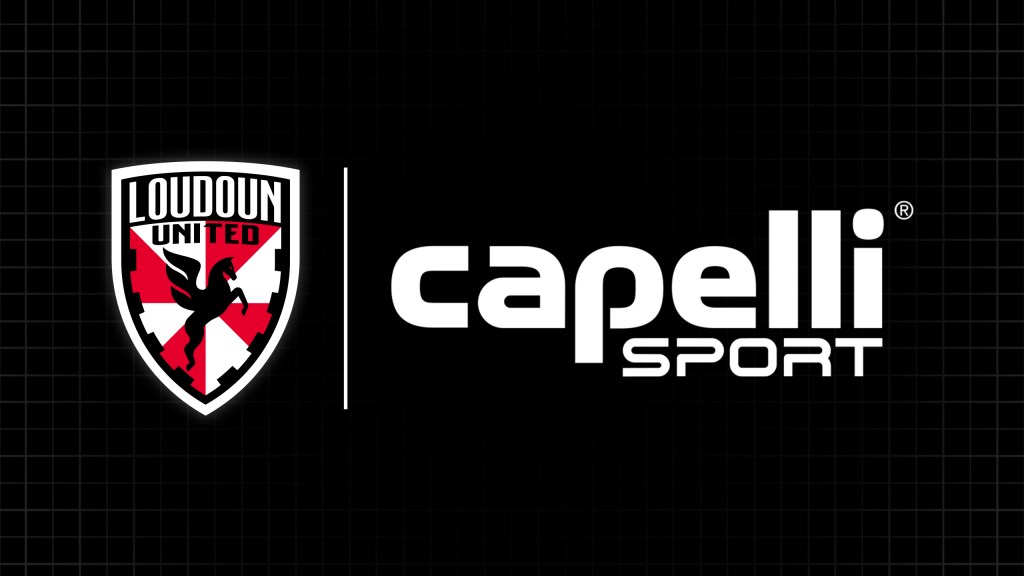 Leesburg, VA. (August 31, 2023) – Loudoun United FC is proud to announce a new partnership with Capelli Sport. Beginning in January 2024, Capelli Sport will become the official and exclusive uniform provider for the Red-and-White. Capelli Sport will also supply LUFC with training gear and apparel for coaches and select staff.
Established in 2018, Loudoun United is led in partnership between controlling owner Attain Sports & Entertainment and the D.C. United Ownership Group. The team fields approximately 40 professional players throughout the season, competing in the USL Championship's Eastern Conference with eligibility to compete in the U.S. Open Cup. LUFC plays home matches at Segra Field, a new 5,000-seat capacity soccer-specific stadium in Northern Virginia, and is committed to growing the game of soccer, as well as the player and fan experience, in the Washington, D.C. Metro Area and beyond.
"Loudoun United FC is thrilled to announce an exciting new partnership with Capelli Sport for our team gear," said Greg Baroni, CEO and Managing Partner, Attain Sports & Entertainment. "As we continue to strive for excellence on the field and in our community, this collaboration with Capelli aligns with our commitment to quality and innovation. Our players and fans can look forward to top-notch gear and equipment—together with Capelli, we're ready to make a bold statement both on and off the pitch," he continued.
"We are excited to join forces with Loudoun United FC and Attain Sports & Entertainment", said George Altirs, President and CEO of Capelli Sport. "Under the leadership of Principal Owner Greg Baroni, Executive Business Officer Doug Raftery, and Head Coach Ryan Martin, their organization has made a remarkable impact on Loudoun County since its founding in 2018. It is evident that Attain Sports & Entertainment is rapidly emerging as a significant presence in the metropolitan DC sports landscape, and it will be our pleasure to see LUFC take the field in Capelli Sport uniforms next season."
About Capelli Sport
Capelli Sport is a global multi-sports brand based in New York City, specializing in team sports. Our passion for creating products from lifestyle apparel to footwear and performance match kits enables athletes and teams to maximize their success on the field and beyond. Capelli Sport supports all athletes through a unique global sports ecosystem with a focus on service excellence. Learn more at capellisport.com and find Capelli Sport on Instagram (@CapelliSport).
About Loudoun United FC
Loudoun United FC (LUFC) is the highest-level professional soccer franchise in Loudoun County, Virginia. The club plays in the United Soccer League (USL) Championship, one of the most successful professional soccer leagues in the world. For more information and to purchase tickets, please visit www.loudoununitedfc.com.