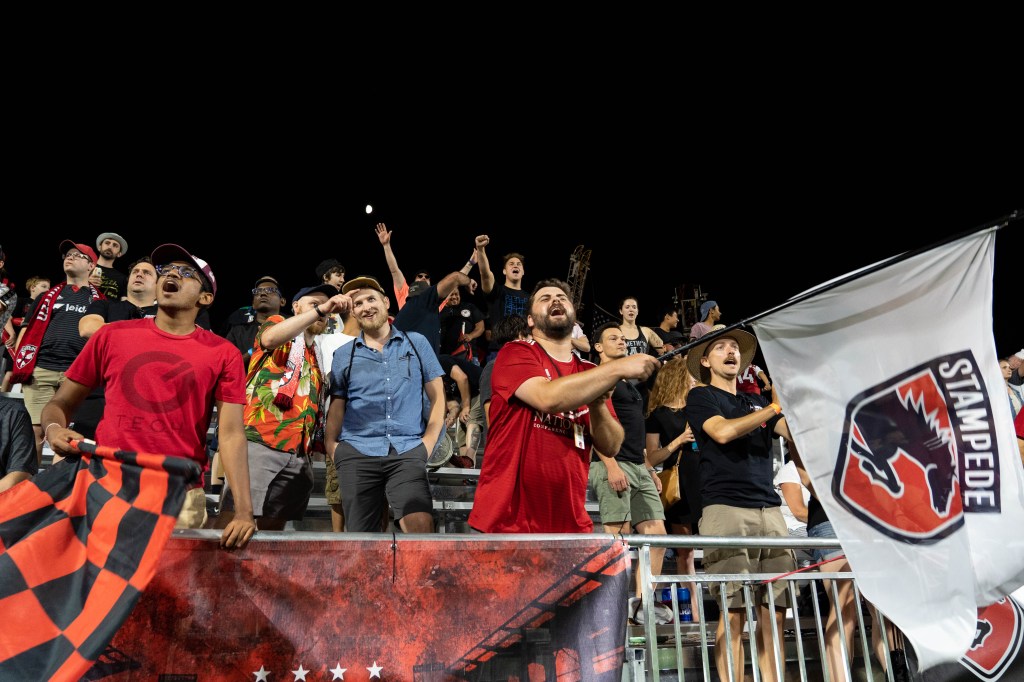 Loudoun United FC (LUFC) is set to host Nonprofit Night at Segra Field on Wednesday, September 21. The Red-and-White kick off against Hartford Athletic at 6:45 p.m. ET.
Thanks to the generosity of many community supporters, including the Claude Moore Charitable Foundation and Take 2, LUFC is proud to announce the donation of more than 900 tickets to various nonprofits in the local community. Tickets to Loudoun United's match on Wednesday night will be donated to staff and various members within each nonprofit. 
"We are excited to welcome charitable organizations to our match" said Doug Raftery, Loudoun United FC Executive Business Officer. "We look forward to providing nonprofit staff and members with a great experience and giving them recognition for all the hard work they are doing within the community." 
Loudoun United FC is committed to promoting and sustaining relationships with our community partners; working in conjunction with them to enhance the quality of life throughout the surrounding communities. Loudoun United FC continues to support the local community through various promotional nights, auctions and multicultural events.
Visit https://www.loudoununitedfc.com/nonprofit-night/ to learn more information or call 202-938-2178.