NonProfit Night!
---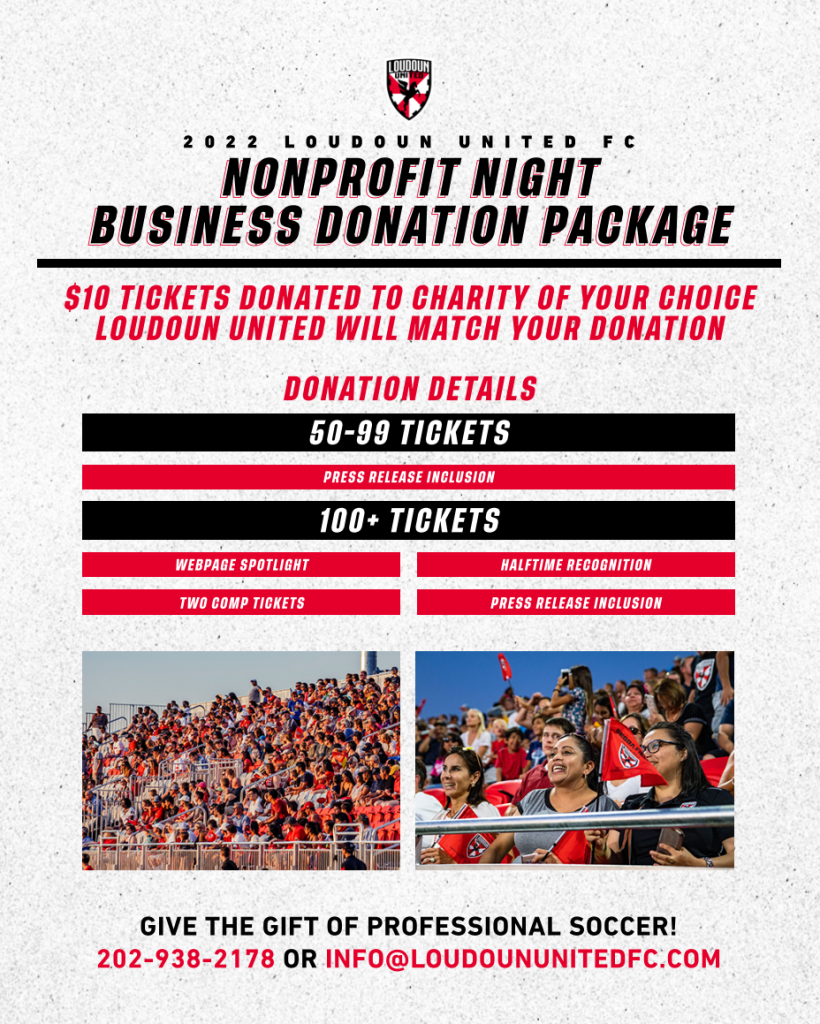 Thank you to the below partners who have supported the night!
Take 2
Claude Moore Charitable Foundation
Do you support local 501(c)(3) organizations?
NonProfit Night is on Wednesday, September 21 at 6:45 pm at the Loudoun United FC vs. Hartford Athletic match at Segra Field.
Many local non-profit organizations would love to attend a match. With your help, they will be able to! Give the gift of a professional soccer experience by purchasing tickets at our special discounted rate for this night only. You can choose your non-profit(s) or let us do the work for you.
Loudoun United FC will also match your ticket purchase, which will provide twice the number of tickets to our local non-profits. With our matching ticket donation, tickets cost on average just $5.00/ticket for your business to support our local non-profits.
Fill out the below form to be contacted by one of our team members at a time that is right for you or call 202-938-2178 to purchase today!