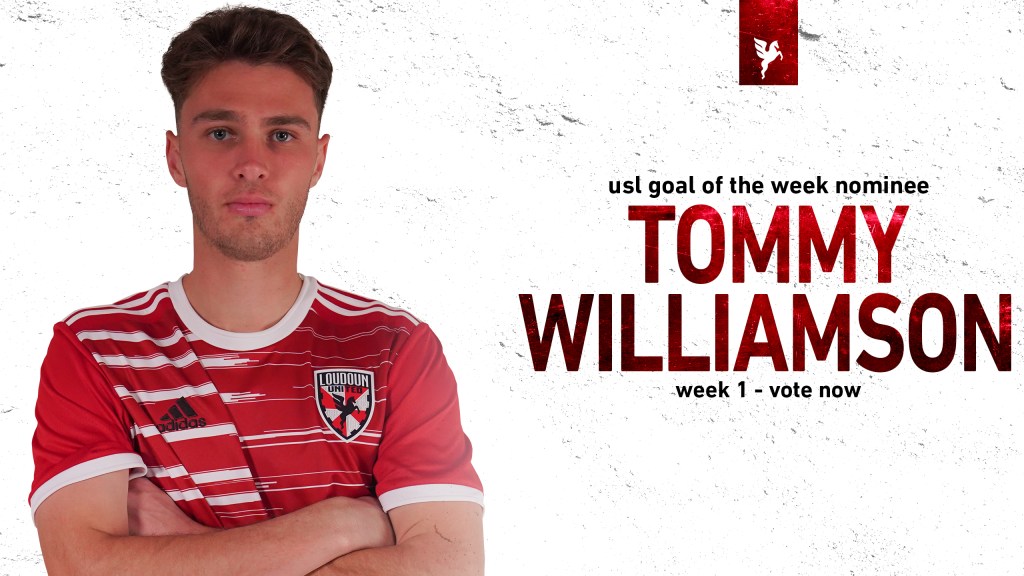 Loudoun United FC forward Tommy Williamson is nominated for Goal of the Week for Week 1; the league announced today.
Assisted by Zach Ryan, Williamson finished off a brilliant team goal in the 8th minute of Saturday's match against Memphis 901 FC. Williamson's goal was the first of the 2023 USL Championship season and his first for the Red-and-White.
Fans are encouraged to vote for USL Goal of the Week on the USL Website, Twitter, Instagram and the USL App. Vote for Williamson here. The poll will close at 12 p.m. ET on Thursday.
The nominees are:
Lamar Batista, San Antonio FC
Florian Valot, Miami FC
Tommy Williamson, Loudoun United FC
Ricky Ruiz, Rio Grande Valley FC
LUFC is set to host their Home Opener this Sunday against San Antonio FC. Kickoff is set for 3:45 p.m. EST, with the match broadcast on ESPN+. Tickets are available now at https://www.loudoununitedfc.com/tickets/.