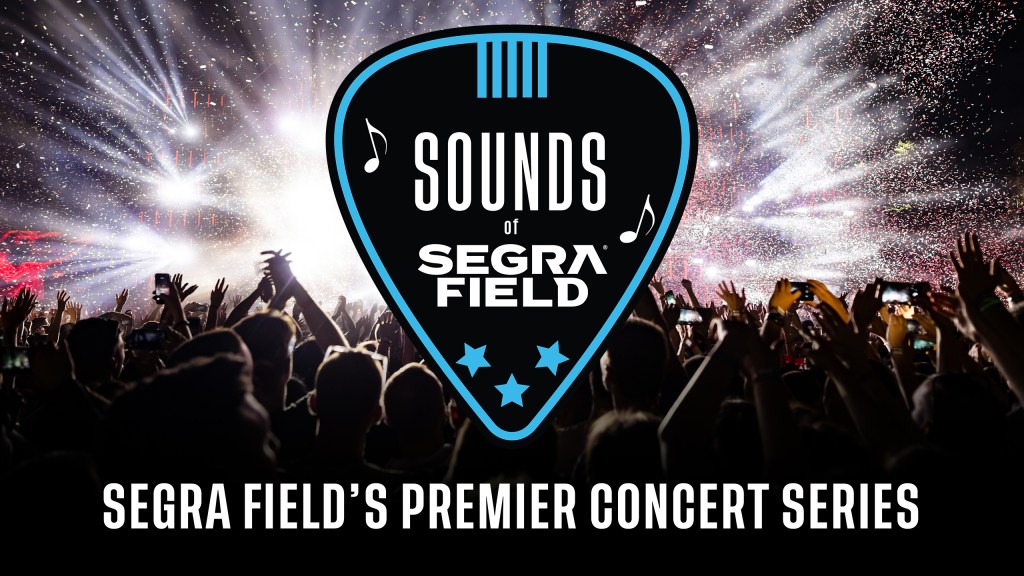 Leesburg, VA (June 1, 2023) – Segra Field will welcome a five-part concert series to Leesburg, Virginia starting this summer. The new party in town will feature a star-studded lineup with performances on the third Friday of each month from June to October.
Bands from across the region are ready to bring non-stop energy to Segra Field. From 80s dance to Latin beats and classic rock, Sounds of Segra Field has something for everyone. Each concert will be held on the front concourse, which holds up to 1,500 music lovers and will feature party games, food trucks, and much more!
Tickets start at just $15 with any first beverage included (valued at up to $11) and parking is free. Children ages two and under are free. Guests with General Admission tickets are welcome to bring their own chair.
Gates open at 6:30 p.m. for VIP tickets and 7:00 p.m. for General Admission. Each show is slated to start at 8:00 p.m.
Three types of tickets are available for purchase:
General Admission | $15 per person

Includes admission to the concert. First drink of any kind is included in adult ticket.
Inside VIP Experience | $35 per person

Includes inside hospitality access (with HVAC), indoor buffet service, and two drink tickets. Includes a General Admission ticket.
VIP Tables | $180 per table ($45/person)

Includes four tickets, four chairs, and a VIP table to watch the concert. Inside hospitality access (with HVAC), indoor buffet service, and two drink tickets per person also included.
Below is a list of the concerts scheduled to date, with an additional performance to be announced soon. To purchase tickets and learn more, visit here.
Sounds of Segra Field Lineup
FRIDAY, JUNE 16 – YOKO SAYS NO
It's the Sounds of Segra Field debut as Yoko Says No takes the stage to perform party hits to kickoff summer.
FRIDAY, JULY 21 – THE DELOREANS
The Deloreans, known as one of the best 80s tribute bands in America, will perform ultimate dance hits all night long.
FRIDAY, AUGUST 18 – SCOTT KURT & MEMPHIS 59
Scott Kurt's unique brand of country music blends the old school outlaw grit with elements of guitar-driven rock. 
FRIDAY, OCTOBER 20 – DR FU & HERR METAL
On October 20, Dr Fu & Herr Metal will round out the concert series with their energetic rock versions of classic rock, current radio pop hits, and rap.
About Segra Field
Segra Field is a premier 5,000-seat stadium and home to United Soccer League (USL) Championship team, Loudoun United FC.  Located in Leesburg, VA, the stadium officially opened its doors on August 9, 2019. Segra Field has the capability to host a variety of other events including concerts, corporate gatherings, festivals, and more. The flexibility of the venue allows each host the ability to transform the space and create a memorable event. 
Follow Segra Field
To keep up with news and information on events, follow @SegraField on Twitter and Instagram.