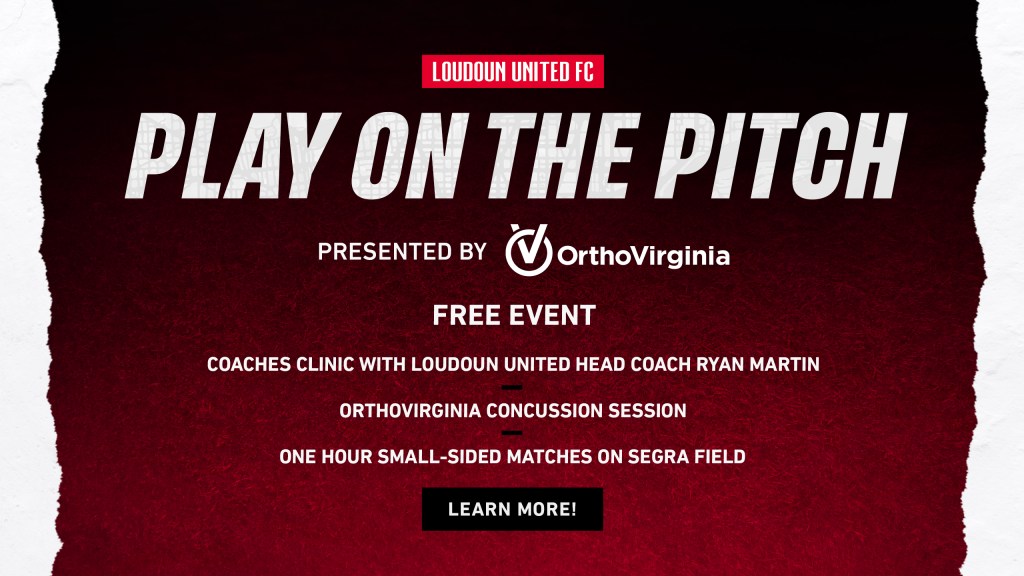 Loudoun United is hosting Play on the Pitch presented by OrthoVirginia on Saturday, November 12th at Segra Field. This is a unique opportunity for your youth team to play on the same field as the pros and compete against other local clubs! Fill out the form below to learn more information and register your team.
Program Details:
FREE event
One (1) hour, fun, small-sided 5v5 tournament at Segra Field!
Teams to be placed into brackets and schedules based on age groups
Roster sizes of 5-10 players max
Matches played with Pugg nets and no goalies

First team to score wins – winners stay on the field

Size 4 soccer balls
Coaches clinic, hosted by Loudoun United Head Coach Ryan Martin, before play starts
Loudoun United will provide water and have snacks/soft drinks available for purchase. No outside food or beverage allowed in the stadium.
Schedule of Events:
11:30am – Check-in at West gate
11:50am – 12:15pm – Coaches clinic in suite with Loudoun United Head Coach Ryan Martin
11:50am – 12:15pm – OrthoVirginia to lead player warmups and concussion session
12:15pm – 1:15pm – PLAY ON THE PITCH
1:15pm – 1:30pm – Event ends with gift bags from OrthoVirginia
Registration Deadline – Tuesday, November 8th